Information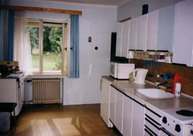 The cottage is situated in a village of Čeladná in a quiet zone of CHKO Beskydy (a protected landscape area), approximately 4 km from the urban area. You may enjoy a view of surrounding mountains Smrk, Kněhyně, Stolová and Ondřejník. The plot is located nearby a cycle path of Beskydsko-karpatská magistrála and a hiking tourist route. In 400 meters distance from the place you can find a spring of Cyrilka and a wooden chapel.
The house itself has a common room, dining room, kitchen, pantry, three toilets, two bathrooms and bedrooms. Two of the bedrooms are for 5 people and one is for 3 people, plus it is also possible to use sofa-beds in the common room. On request we can also provide you with a cot for your child. Flooring is different in particular rooms with regards to its practicality – there is a linoleum flooring in the dining room; kitchen and bathrooms are tiled, other rooms have carpets. The heating in the building is electric. The premises include a garden enclosed with a fence (5000 m2), a shed (you may use it as a warehouse for your skis or bicycles) and a parking place for 2 to 3 cars.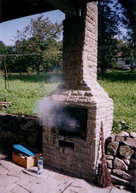 The kitchen is fully equipped – there is an electric kettle, microwave, refrigerator and electric cooker with oven. On request you can also get a baby chair. In the common room you can find a TV and board games for children. Bed linens, towels and dishcloths are free of charge.
How to get there:
Are you travelling by car? Check this map

By train: Railway station is situated 4 km from the cottage - check the train connections here (trains from Ostrava, and Valašské Meziříčí

From the railway station you can take a bus - check the schedule of buses from the railway station and back there

The nearest bus stop "Čeladná, Kněhyně" is situated only 500 meters from our place

Places of interest:

Moravian-Silesian and Zlín Regions, both accessible from Maruška cottage, offer a wide variety of activities for hikers, sportsmen and people interested in culture and technical monuments. We have chosen examples of some of the most important and favourite places. This article contains their brief descriptions and links to their web pages. The places of interest are divided into categories and there is also information about their distances from our cottage (if you travel by car).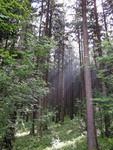 Museums, monuments, exhibitions:
Beskydy Museum, Frýdek-Místek link - 24 km
Leoš Janáček Memorial, Hukvaldy link - 24 km
Miniuni - the World of Miniatures, Ostrava link - 42 km